Team Building Events in Berkshire
In the modern day work place, team building and learning & development programmes are vital to the success and progress of any organisation.  All three elements contribute to group and individual performance by increasing motivation and honing skills and knowledge.
Team building events, as well as Learning & Development workshops, should be designed to align group and individual goals and performance with an organisation's overall vision and goals.  They need careful design and preparation, and for workshops to be cost effective, appropriate and successful, it is key that they are run by consummate professionals, and are both entertaining and challenging for all those involved.
Wickham House is proud to have partnered with some of the best team building and learning & development companies around to provide your firm with a highly relevant and professional experience.  Set this in the unique, discrete and beautiful space that is our Barn, and you have the perfect package.
Find our partners below.
NB. Accommodation is either at The Vineyard Hotel, 3 miles away, or at a The Pheasant Pub, also 3 miles away. Transportation is provided.
Bluehat Group
Bluehat Group has been creating first class team building events that make corporate learning fun and engaging since 2001.
There's a range of activities that fit seamlessly in and around the grounds of Wickham House; for example Bluehat's industry beating GPS tablet treasure hunt experience; an extremely flexible team building activity that can have your key meeting messages built into the experience.
Once Bluehat fully understands your event brief, they'll recommend the best options for you from their portfolio of over 120 team building activities and their knowledge of the space at Wickham House.
Bluehat's work has been recognised by more than 40 industry award wins and an outstanding average feedback score of 4.8/5 from independent review website reviews.co.uk.
Poisson Rouge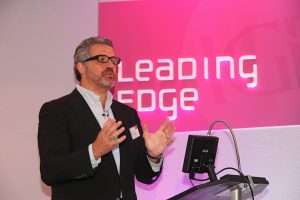 Poisson Rouge are experts in Team Building and People Development
Since 1992 – Poisson Rouge have designed and delivered:
• Over 3,000 team building events
• For over 500 companies
• In over 20 countries
• For in excess of 50,000 delegate participants
Through a highly trained, specialized and experienced team of Poisson Rouge's own team members and associates, they support large corporations, government departments and third sector organisations with
• Leadership Development
• Personal Development
• Psychometric Profiling
• Executive Coaching
• Team Training
• Talent Management
• Transformational Change
….and more
L'Atelier des Chefs is proud to be the UK's most popular cookery school! Cooking is naturally a great team building activity and provides an original and interactive way to entertain and build relationships. Whether you're planning a gourmet event with clients or planning to have lots of fun for a Christmas Party or celebratory occasion, you can be assured of a uniquely great time with L'Atelier des chefs.
At Wickham we can offer the following:
Cook & Dine – in the kitchens at Wickham, embark on a culinary adventure to create an exquisite top class three-course menu.
Chefs Challenge – teams are assigned a Chef and a box of ingredients, spices & herbs to create the tastiest meal. Points awarded for flavour, presentation & creativity.
Street Food Market – we turn our event spaces into your personal street food market for you and your colleagues to cook and eat your way round the world.
ACF Teambuilding and Events
ACF Teambuilding and Events Ltd is one of the top corporate event companies which provides Fun and Memorable experiences that unify people.
This can be in the form of a large corporate away day, to a bespoke team development programme. Team building has taken on many forms and the choices available to the market place is rapidly increasing.
ACF are well established and take pride in the knowledge and experience their staff have in advising on the most appropriate activities to the delivery team of event managers, hosts, instructors or facilitators. Having the correct staff is paramount to running successful events and ACF have the added advantage of keeping many events in-house as they own a wide range of equipment from Vehicles, Inflatables, Shooting Equipment, Giant Games to a wide range of Team Building and Event Props.