Built in 2014 and designed by a top London architect, the Barn provides the ideal space for corporate parties, meetings, retreats, lunch parties, small wedding receptions for up to 30, talks, or as an indoor photoshoot location.
Its 100 sq m of 'social' floor space is comprised of one large room with a dining area (seating up to 24), a sitting area around a raised open log fire, a full scale cocktail bar and an open/standing area.
Capacity and Info PDF – The Barn
If dancing is required following a sit-down dinner for 24, the table will be left in place but the sofas normally grouped around the fire will be re-set around the walls of the barn, creating a very nice dance-floor.
If the Barn is used for a drinks party or bowl (standing) supper party, the sitting area is dismantled, the dining table shrunk to minimum. Space for 70-80 people.
For a presentation which requires theatre style seating, all furniture would be removed. Space for 120 chairs. 
A balconied mezzanine floor provides additional space that can be configured according to the occasion.
The Barn is equipped with a state of the art audio-visual system and office presentation systems.  It also has a regularly-tuned, good quality upright piano.
The kitchen is designed as a professional catering kitchen, and top-of-the-range crockery, glassware and table linen is provided.
Shower and loos are downstairs, with a further disabled loo at ground level.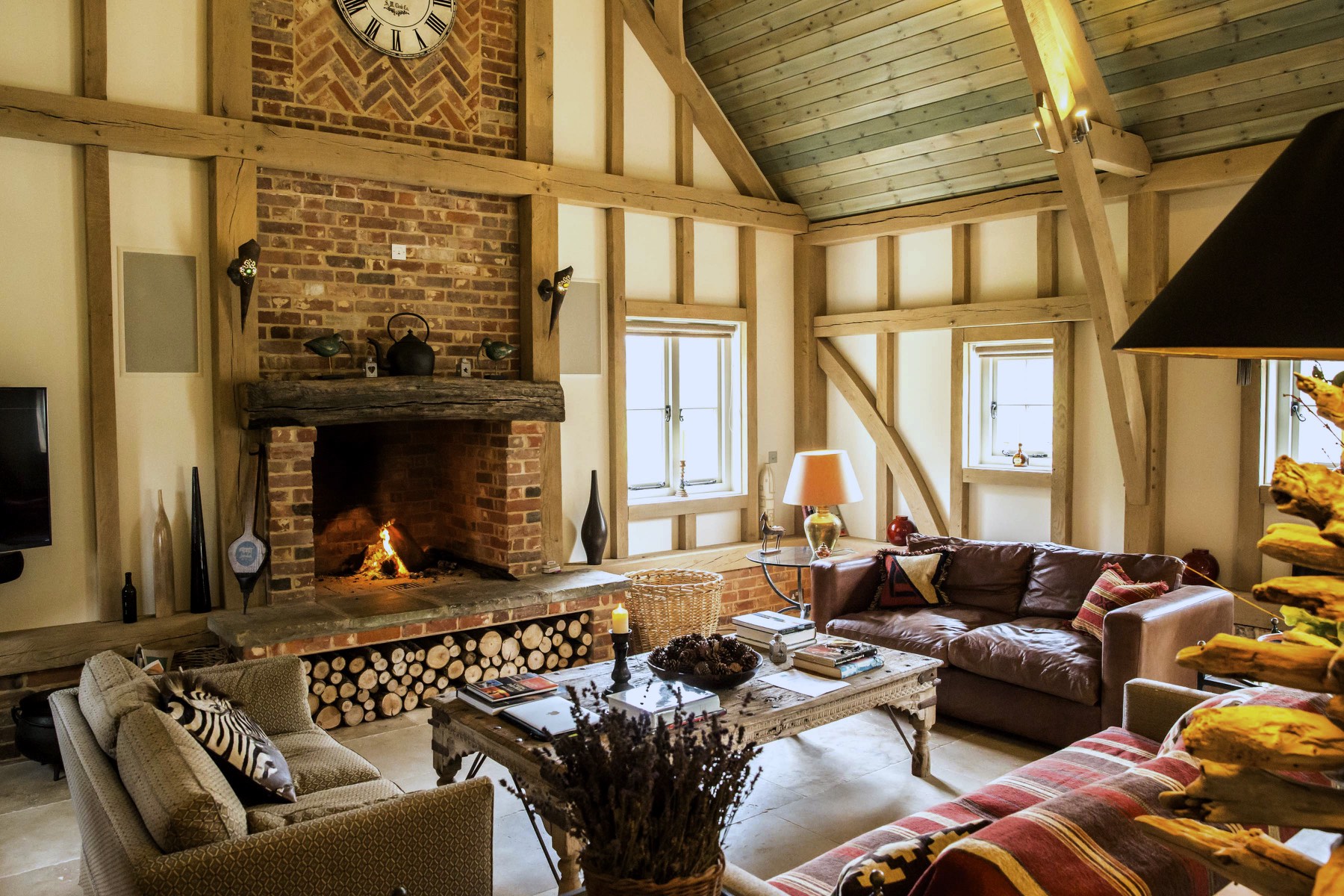 Click an image above to enlarge